The Ultimate Water-In-Fuel monitoring
system For Your Outboard Boat!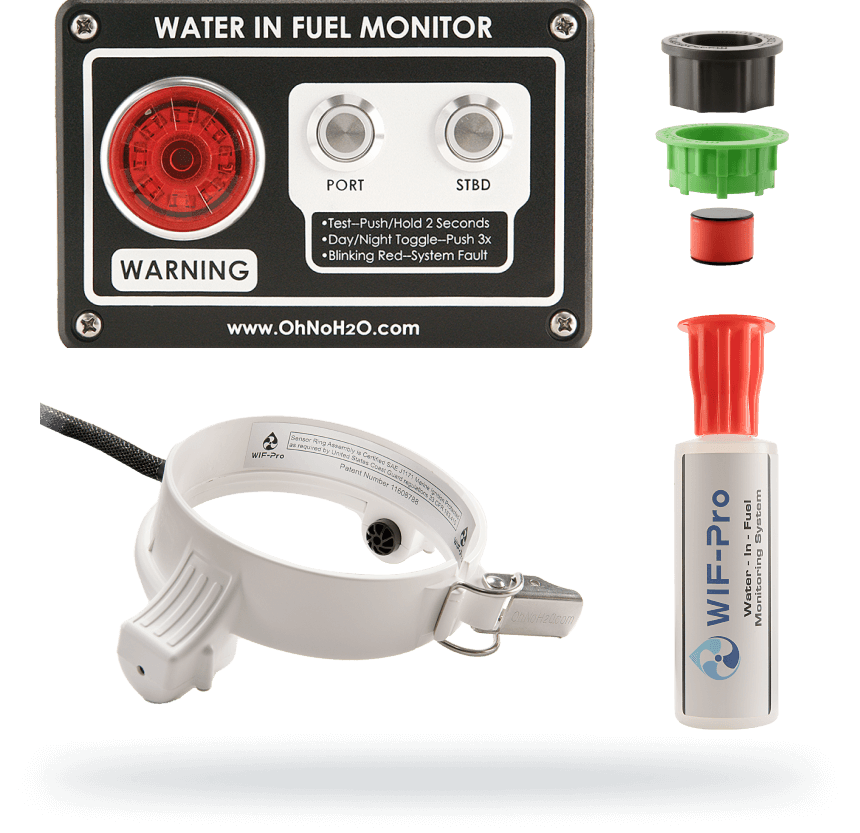 WIF-Pro
Designed exclusively for your outboard boat. Safeguarding your marine adventures, WIF-Pro ensures seamless operations by meticulously detecting and alerting you to the presence of water in your fuel, preventing potential engine damage and performance hiccups. Engineered with precision and backed by cutting-edge sensor technology, WIF-Pro offers real-time, accurate insights into your fuel's integrity, empowering you to navigate with confidence and enjoy uninterrupted journeys on the water.
The Problem
Getting water in your gasoline system and going undetected
The Consequences
Ruining your day, tow boat, safety risk, engine damage, expensive repair